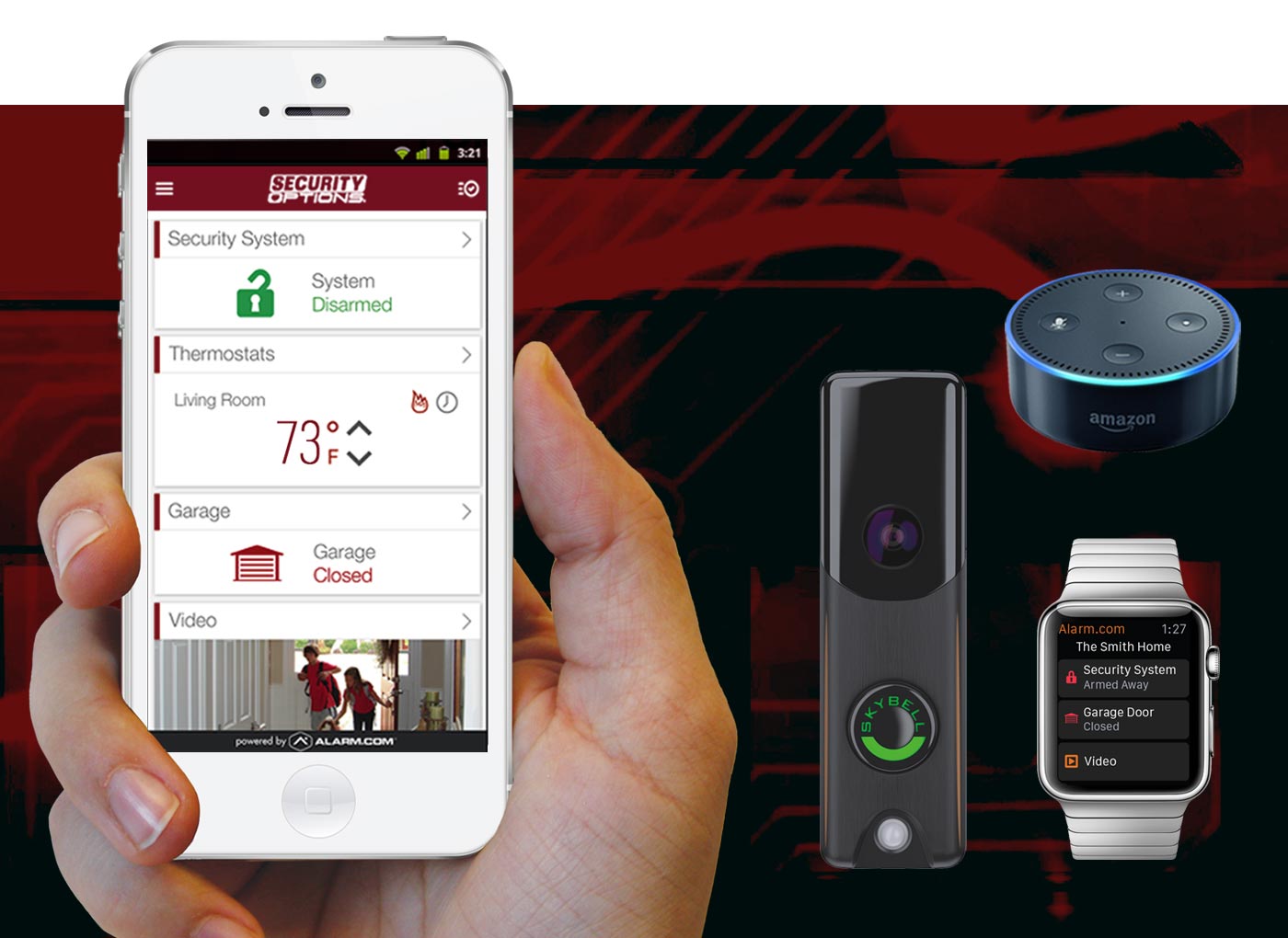 Already Have a System?
Great! One of the good things about Security Options is we can save you money in a number of ways. If you already have an alarm system, it may make more sense to use what you've got.
Will My System Work?
We have experience in Honeywell, DSC, Lynx, Safe watch, ADT, First Alert, Ademco, GSS, TNT, COX, Vivint and more! You can click here to see our alarm system compatibility list or call us up to schedule a no pressure free walk through to see what we can do for you!
Can I Add Smart Home Features?
Absolutely! We can work with almost any existing security system to give you the cool features you want. Whether you're looking for video doorbell cams, independent mobile lighting control, a smart garage door opener, thermostat you can control with your phone, door locks and more. We can also make your smart home system compatible with Amazon Echo and Google Home.

*$79.00 takeover fee, credit approval, monitoring agreement and compatible system required. Additional equipment may be required for certain features. Replacement parts not included.