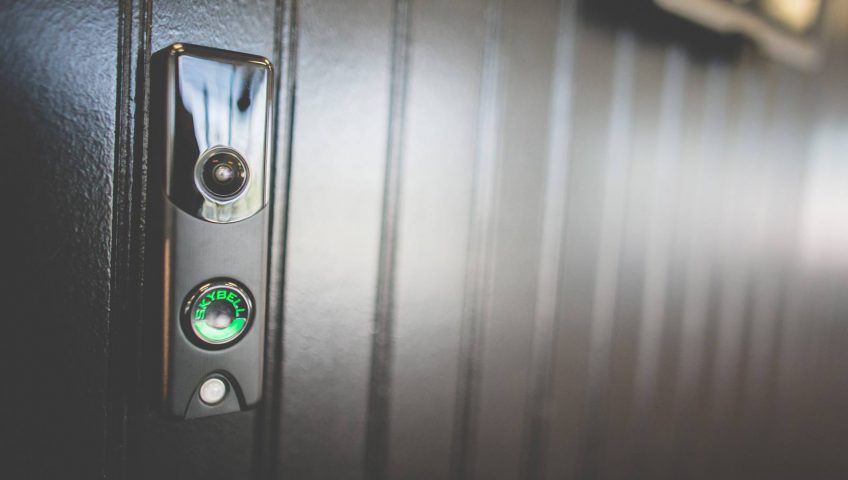 A "wi-fi video" doorbell replaces your traditional doorbell. They include a camera for live video interaction and Security surveillance camera, two-way audio for communicating with people at your front door, and a sensor for proximity alerts. Here are the six reasons why each home needs a wi-fi video doorbell:
1. Keeping an eye on things while you're away
Most video doorbells are equipped with security features such as cameras, motion sensors, and remote viewing app. You can use it to make sure your home is safe. Premium home security systems are easy to get set up. Video security doorbells can be a great addition.
Whenever you're on vacation, you can check in and make sure your front door or entryway is safe. You can also keep an eye on mail or packages that are dropped off. Or perhaps, you can go directly to delivery man and tell him the best place to put your stuff.
2. To stay safe and secure
When someone rings your doorbell – especially if you do not expect visitors – there is no telling who it might be. Of course, it could be a postman or a friendly door-to- door salesman, but it could be an unscrupulous person. You never know who's going to be, so you better stay safe than sorry.
The doorbell keeps you safe inside your home. When someone rings it, you can communicate without opening the door. Most are equipped with mic, spy pen and speaker so you can call out the visitors and they can respond.
3. You can interface with other Home Products
The beauty of a connected home is that all your devices can communicate with one another. Many home devices can do this through the central hub like Wink, while others can do it via Wi-Fi or Bluetooth.
It opens up a multitude of possibilities – For example, a wifi-video doorbell that synchronizes with a pen camera will allow you to see who's at the door and unlock it – even if you're not home. You can use it to have a family or friends in your home while you are away. You can use it to keep unwanted people out.
4. Because they're more convenient than regular doorbell
When someone rings the doorbell, you can answer anywhere in your home. In fact, you can even answer when you're not home. Simply open the smartphone app and look at who's waiting for you.
5. You can communicate with visitors
One of the best features is that they come with two-way audio support. That is not only can you hear someone at the door when they talk; you can talk back. In other words, you can have the full-on conversation with someone at the door without opening it.
Believe us when we say that you will never understand the convenience of such things until you can take advantage of it. You can communicate with a delivery man or professional contact service, or tell guests to come to the back of the house.
6. They are easy to install
Many wi-fi video doorbells replace your traditional doorbell easily. It's as simple as removing your old doorbell and installing the new one. You can always hire a professional who will do the job for you, but there is no need. They are easy to install.