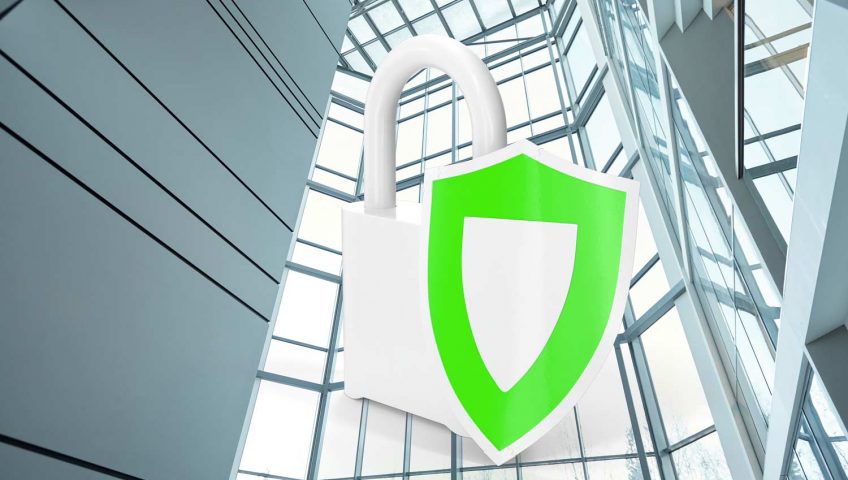 What's the Difference
Business, commercial or enterprise level security system all vary greatly in cost, needs and factors
We will focus mostly on small or medium-sized business as that is what most people are looking for. If you have an enterprise level business your costs can be as high as $40,00 a year to maintain and can vary from state to state. If you would like to know more about enterprise level security in Oklahoma feel free to give us a call and we can come out for a quote.
Hardware for you Alarm System
$1,000 to $2,500 on average a simple plan
Installation and Setup Costs
$300 to $500 on average
Monthly Monitoring
$40 to $120 on average
For a standard system if you factor in $2,000 to get off the ground that's a start. I would estimate and average of around $60 or so every month afterward, if you choose to have your business monitored by a professional security company. Now this of course depends on a few simple factors I will go over.
Custom Security is King
The goal of this article is to give you a ballpark figure and not an exact estimate because every system is different. We will however, do our best to give you a very general breakdown on where your costs come into play.
Knowing More Saves You Money
As with most things, knowing what you want and need can save you money. Some companies will churn and burn customers by giving out free or one size fits all packages. Knowing if you need glass break sensors, door and window contacts, fire protection and/or access control can always save you money. If you're based in Oklahoma and you'd like to speak to one of Security Options experts that's what we're here for. Call 405.605.0101 to speak to one of our licensed security professionals during office hours.
The hardware portion of a security system can range between $1000 and $10,000. It can be more costly than a home security system. If you are a business with just a few up to 50 people you can expert around $3500. Again this is a rough estimate.
Base Components of a Commercial Security System
Alarm System Monitoring
Now we're talking about professional grade talking touchscreen panels, fire detectors, smoke detectors, carbon monoxide detectors, cctv, video surveillance cameras and various hardware components can range between $300 to $600 or more depending on the complexity of your situation.
Video Surveillance
Video surveillance systems have Digital Video recording devices or DVR's sometimes NVR's, networking gear and computer screens as well as other parts. Depending on if you're looking for pan, tilt zoom cameras (PTZ) which are expensive, or basic indoor/outdoor cameras you can spend from $300 to over $1000. With recent advances license plate cameras have become more affordable to the average business. For better information we ask that you please call or come into our showroom in South Oklahoma City or call your local security company.
Access Control Costs
Your number of employees can play a huge role in access control cost. But, most importantly how many doors you need to control. So, to cut costs you may want to think about if there is a specific area you need control or multiple areas. With costs in keypads, access cards, door locks and labor you can pay anywhere between $1,000 and $2,500 for every door you want us to give you controlled access to.
PART TWO: The Install, Activation and Setup Process.
To get your system wired and installed the labor can cost anywhere between $500 and $2,500. Your average cost for a 50 person or under business is $1,200 or so.
For the install process you want to factor in the size of your building or locations. This is the single biggest indicator for estimating the cost of your job. Obviously if you're a local business looking for a couple of cameras your will pay less than a company with multiple departments handling high security, costly gear and products or precious data that needs to be protected from outsiders. It's fairly often that a security company will waive some of the start up costs if you're willing to sign a longer term monitoring contract. So, aiming to stay in business and preparing to succeed can help you in the long run.
PART THREE: Business Monitoring and Video Storage
It is normal to pay anywhere between $40 and $120 for every month of alarm and security monitoring on your small business.
Potential Upgrades
Carbon monoxide detectors and fire protection are a couple of ways you can upgrade. You may actually save money by having one company handle more of your elements. As you might expect, multiple parts can drive up costs. Having 16 cameras is a lot more expensive than having 4. Sensors are cheaper, but still add up in cost.
One factor not many people know is that if you have a landline you can often save money on your monthly cost. You may need to have a GSM or global system for mobile communications network installed if you don't have a landline. One thing you may want to consider is that intruders can potentially shut off your alarm by cutting the landline to your alarm. Using your landline can save you $10 to $15 per month.
Because of availability and cost most business don't use cloud storage right now because it is relatively new to the market. The expense of cloud storage for a business can be $15 to $35 per camera per month. You can get discounts if you're looking for a year of footage and might pay more like $100 a year of storage. So for 16 cameras the cost multiplies. Price shopping different cloud storage companies can save you money.
Bandwidth issues and potential security hacks are common worries when it comes to getting cloud storage for your business. Also a more cost effective route is to do local storage with and just incorporate several back up options. Motion events or particular periods of time can be stored in the cloud which will make it a good choice in the future.
Always Beware of the Cost of Free
Most homes need a custom solution for adequate protection. So, the free package you see from ADT, Vivint, Frontpoint or Simplisafe. It may be a couple of door contacts and a motion detector. A common deal for home security companies is to offer a free or low cost package while leaving out the fact that your home or business will likely require a variety of security tools to ensure it works properly. Whether you are looking for remote locks, whether you have landline access stay on the look out for pitfalls and traps before you sign a longterm contract. Avoiding an extremely high monthly rate by paying a little up front can save you thousands of dollars over the years.
For Exceptional Business Security at Great Prices, Call Security Options
Hundreds of Oklahoma businesses trust us to protect their business in every way possible.
We're here at 405.605.0101 if you need some sound advice on security and alarms in Oklahoma.