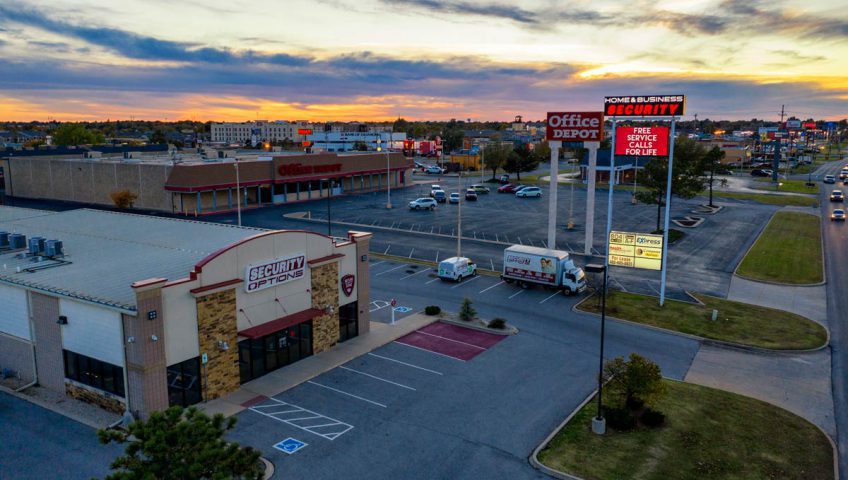 What is a Home Security Superstore?
There are a lot of big security companies out there. A lot of companies that you can find in most every major or even small city in the United States. There are a lot of smaller, local security companies across the country. The bigger companies, will only sell you what they are selling. What they find makes them the most money while spending the least. A lot of the smaller companies have their backs against the wall. Or you may have to worry that they won't be in a great place someday. Hopefully they will never have to look at selling your contract to a bigger company. A home security superstore should be able to offer you all of the options and have the most knowledge. They should have experts who can weigh in on any and every issue. They know this industry like the back of their hand.
The Benefits of Local Security
The other good thing about a home security superstore is getting all of the benefits of going local. You get to pump money back into your community to keep it strong. You get to rely on skilled workers around you and provide real good paying jobs in your state. You should be able to make a phone call and not talk to a machine. And if you can walk into a set of doors to ask questions, shake hands and get answers face to face then you have a security superstore.
The Security Superstore of Oklahoma
Security Options home security superstore is based in Oklahoma City, OK. We opened in 2003 and have received multiple rewards not just locally, but nationwide. Our unwavering support and goal to make sure every customer is happy keeps us at a 5 star rating. While bigger companies can run from bad reviews by spending millions of dollars on advertising, there are some of us out there whose goal is to succeed by making sure you are happy. Whether you are based in Oklahoma or another state you may have a security company that carries our same values.
Finding the Experts
Expertise doesn't come easy. You've got companies like Cox and At&t that want to buy their way into the game last minute. This results in quick training people who don't have the experience necessary to make the right choices when it comes to you and your families safety. We believe in getting the right people in the right places and we think that our experts on access control, business security systems, school alarms, home security design, smart home systems, video doorbell cameras, security cameras and video surveillance have what it takes to get you the right answers.
Call Security Options 405-605-0101 for an expert to help your get secure at your home or business