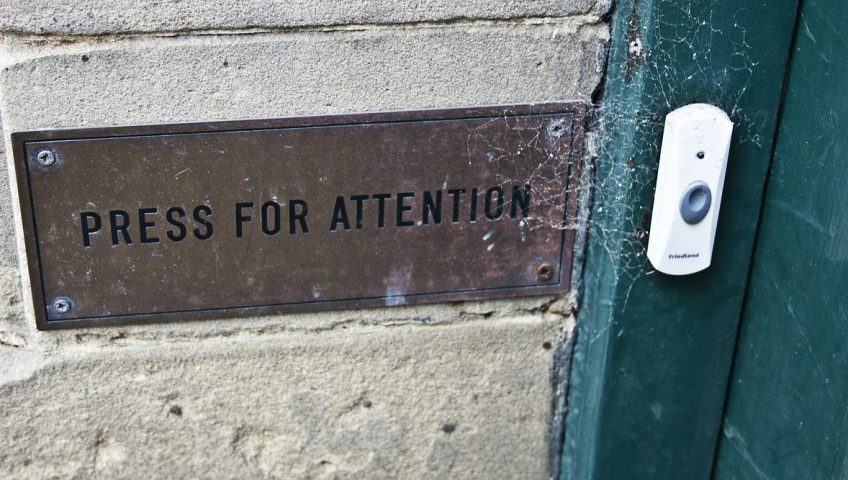 The Future Of Video Doorbell Cameras
Video doorbell cameras happen to be one of the most sought after smart home devices anyone can make use of at the moment. These cameras are designed in such a way that they notify you when someone approaches your door. With sets of cameras, this video doorbell clearly sees anyone approaching your front door and informs you. Like most of the other smart home devices, the video doorbell camera gives you peace of mind even when you are away from your home for any reason.
They have been designed to be perfect replacements for you traditional dumb doorbell. Most of the time, these video doorbell cameras are either wired or have been made to come with batteries. Aside from that, they also come with additional features like; doorbell microphone, speakers, WiFi connection, and video camera.
One of the most unique features of the video doorbell is that it alerts you when someone hits the buzzer on your front door, it then streams the live video to you wherever you are (through your smartphone), and turns on the speaker affording you the opportunity to speak to and hear your visitor. This makes this smart device system one of the best out there. Irrespective of where you are, as long as you have an active WiFi connection, you can get live videos of your home each time the buzzer is pressed.
Aside from these features mentioned, most of these video doorbell cameras also come with motion detector as we as infrared night vision, which makes them perfect for keeping your home safe while you are away. Bear in mind that the price for each video doorbell camera varies depending on the brand and type in question. Additionally, the features vary as well as.
Best Video Doorbell Cameras Of 2019

The current market is growing, and more advanced and superior video doorbell cameras are being developed to offer superior security. Before we take a look at the future of this smart home device as well as the predictions of experts, we'll take a look at some of the best ones in the market at the moment, the best approaches for how you should install it and the whether you want a wired or not wired.
1. Skybell WiFi Video Doorbell
The Skybell HD Video doorbell has been accused of having a couple of problems, but overall delivering on a more high end than the competition. The solid video feed won't leave you wondering who just visited your house which has been an ongoing problem for some in the industry. It can however be a bit of a hassle to install, your fears can melt away if you are working with a company who handles this aspect for you.
The new technology intertwined with Alarm.com is the Skybell can send you footage 5 to 10 seconds prior to the clip you need. This makes sure you don't miss an important moment. It is also great because you're not worried about running 24/7 recording and running out of space like some other doorbells.
2. Nest Hello Video Doorbell Camera
One feature that has been touted to set this video doorbell camera apart from others is its HDR capability. The only problem is it has been reported as faulty from time to time with a backlit subject rendering them hard to see. This smart device from the Nest Company has a 4.9 tall aspect ratio, which means that you can possibly get a better and brighter view of who is on your door. Unlike some of the others that come with the 16.9 shallow view, this video doorbell camera gives you a clearer view of whoever is on your door.
In addition to its HDR capability, 4.9 tall aspect video angle, the Nest video doorbell camera has motion detection and facial detection sensor accompanied by a night vision. With the facial and motion detection feature, the Nest Hello video doorbell camera starts to recognize frequent visitors over time. However this may be another situation where the technology is behind the The interesting thing about this video doorbell camera is that you can assign a name to a visitor after it has been recognized by the system. With a name assigned, each time he/she visits, the name of the individual is mentioned.
This video doorbell camera comes with a WiFi connection like most of the other ones. It connects to your WiFi network, in the process, offering you the opportunity to answer and find out who is at the door via your smartphone. Being one of the most unique video doorbell cameras out there, the Nest Hello doorbell camera lets you record messages that can be read out to your visitors when the buzzer is pressed.
3. Ring Video Doorbell Camera 2
Referred to as the most popular video doorbell camera right now, this video doorbell from Ring (owned by Amazon) can be powered either by making use of a rechargeable battery or connected to an existing doorbell wiring. This also makes it one of two doorbell cameras that can connect using battery power.
This doorbell has been designed to work without a subscription. It alerts your smartphone once the buzzer is pressed and in a matter of seconds comes up with HD live footage of your front door. If you are planning on being away for a long time, you can have the video doorbell camera act as a security system by paying a subscription fee of about $3 or more. Once you subscribe for any of the additional plans, you can save footage of motion it sees around each day. While this device is a large one, most people may find it difficult and stressful having to recharge each week, wiring to an existing power source or doorbell could just be your best option.
4. August View Video Doorbell Camera
This has been described by most people as a close rival to the Ring Video Doorbell Camera 2 mentioned above. It is a highly stylistic good looking doorbell that may get left behind when it comes to functionality. It is powered by a battery at the same time being completely wireless. In resolution it is ahead of some of the other video doorbell cameras, the August View boasts of a 1440p video recording resolution. This means that it is about 33% better than those with the regular 1080p resolution. However possibly due to a smaller censor the exposure has been reported poor on saved videos.
With a battery capacity of 6,500 mAh, this video doorbell camera happens to have a larger and longer-lasting battery life when compared to the Ring Video Doorbell Camera 2. You can pair or connect this doorbell to your smart door lock system and control them all with one application. Like most of the other doorbell cameras, it is compatible with a number of systems.
One of the main features of this video doorbell camera is that it offers users a 24-hour free video period. What this means is that within the 24-hour period, users can access recorded videos if there's a need to. In addition, you can download the entire 24-hour recording if you need evidence for a case in court. Aside from being a doorbell, the August View Video Doorbell Camera has been designed to offer you decent protection with just a battery and no connection, but the reports of 15-20 second connection times leave us with a bad taste in our mouths. You don't want to miss who comes to your door entirely.
Future Of Video Doorbell Cameras
While we have mentioned four doorbell cameras that you can choose from, you will find it surprising to know that there are over a hundred of these doorbell cameras available in the market at the moment. The increase in the purchase of video doorbell cameras has been said to be the main reason for the $1 billion purchase of Ring by leading online marketplace, Amazon.
With this $1 billion purchase, most experts in the industry are of the opinion that the years to come will be better for these smart home devices. Some experts have predicted that before the end of the year 2020, there will be a seven-fold increase in the value of video doorbell cameras and smart doors. Some have revealed that this predicted growth will come at the expense of security cameras.
These video doorbell cameras have the potential to take over the security camera market. With more advanced and security-focused doorbells being designed and launched, it would definitely take over the market in the years to come.
These cameras are easy to set up, can be accessed from anywhere, have facial and motion detection features, and a couple of other features that will be added before the end of the year.
Wired Vs. Wireless Video Doorbells
This is a question that begs another question. First off, are you going to be the one doing the installation. If you are looking to install everything yourself and depend on no one else for your troubleshooting and service when something inevidably happens, I would say choose a wireless camera. If are very handy it may be more enticing to go with a company who does the installation for you. The best choice overall I believe is to go through a company who does the install and handles all of your problems for you. Video doorbells have notoriously troublesome customer service and the last thing you want is a product you won't end up using because it never works. A lot of local companies have packages where these may tie into an alarm system or you can call and ask them questions instead of the the company who makes them.
The future is bright for these video doorbell cameras.
Featured Image by Nathan Copley from Pixabay